The Cub Cadet Ultima isn't just a better zero-turn, it redefines the zero-turn experience offering uncompromising strength, comfort and a premium cut every time. Step up to the ultimate all around mowing experience.
Strength, Comfort & Performance
Built for strength and stability, Ultima Series Zero Turn Mowers have a two-inch-by-two-inch square tubular steel frame. Plus, with an automotive-grade corrosion defence system, the Ultima Zero Turn will stand up to years of use.
Mowing with an Ultima Zero Turn is a truly unique experience. With an adjustable high-back seat and advanced suspension system, you can mow longer, in comfort. Adjustable lap bars and steering wheel options make it easy for any user to customise their mower. Soft hand grips and rubber floor mats reduce vibration and add even more comfort to your ride.
Get a finer cut and fewer clumps with Cub Cadet's AeroForce™ fab deck cutting system. Optimised airflow and maximised suction eliminate clumping during discharge and improve bagging performance.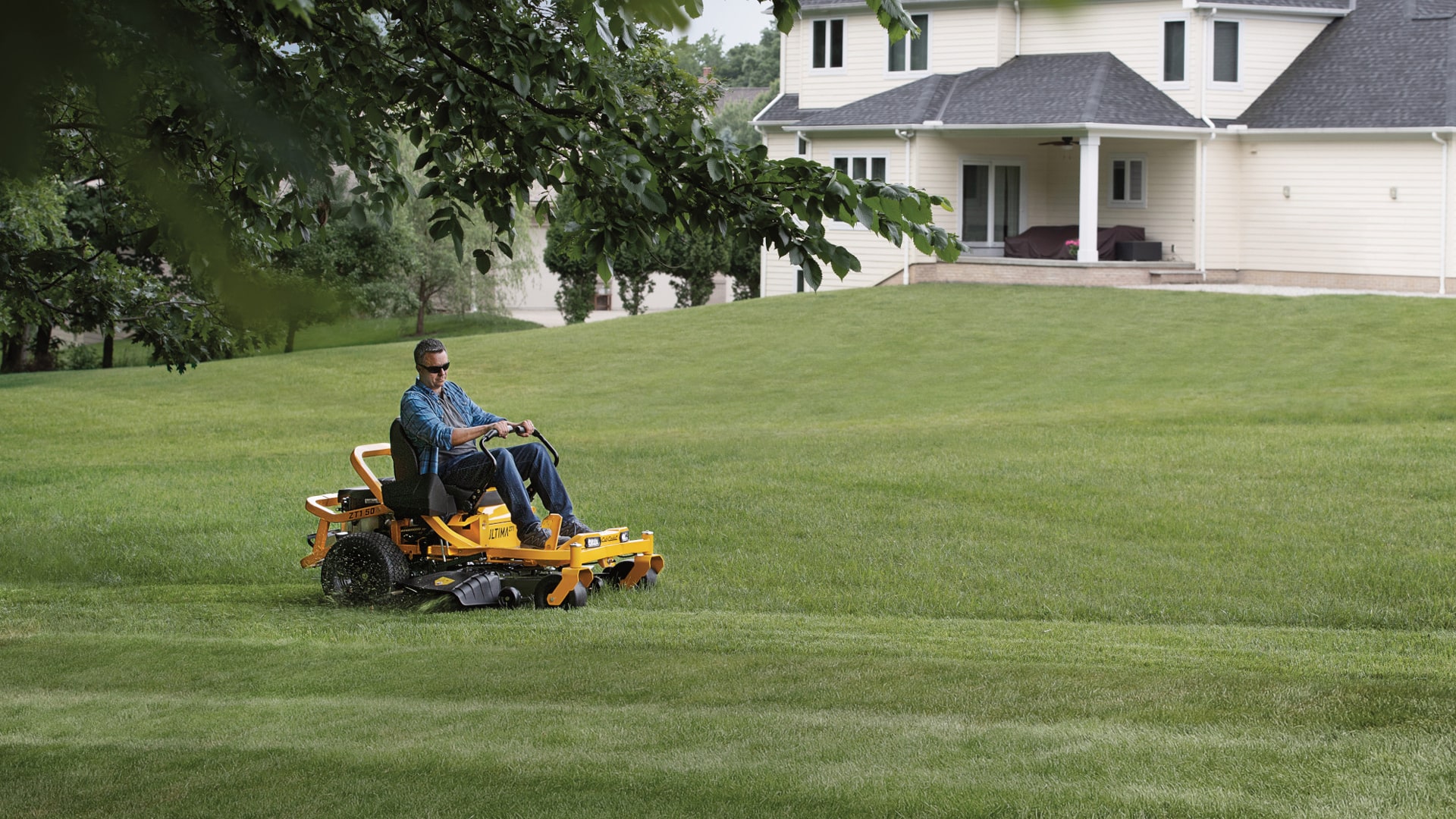 Steering Wheel Control
Offering both lap bar and steering wheel designs, the Cub Cadet Ultima Series makes it easier to tackle tough terrain and slopes. Synchro-Steer® technology gives the user control of all four Turf Master tyres. Reduce overlap, reduce mow time, easily manage obstacles, and get a straight, premium cut every time. Confidently mow slopes of up to 20-degrees.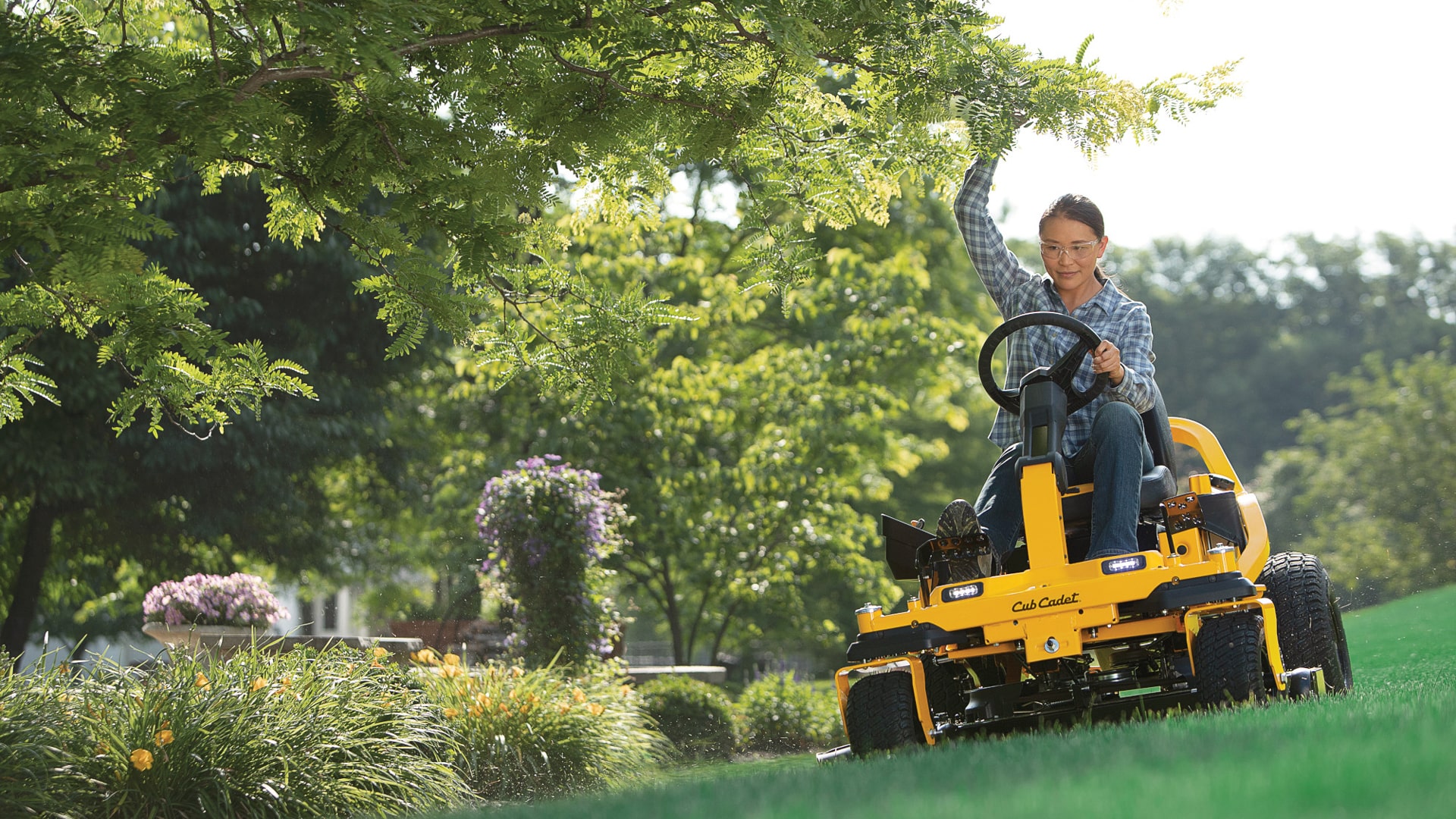 Easy Maintenance
Designed for easy access, an open frame, maintenance-free spindles and a removable floor panel make for quick and simple upkeep. Plus, with genuine Cub Cadet accessories on offer, you can easily maintain your lawn in every season. Whether you're looking for a mulch kit, catcher, arm rests or blades, there are many ways to upgrade your machine to suit your needs.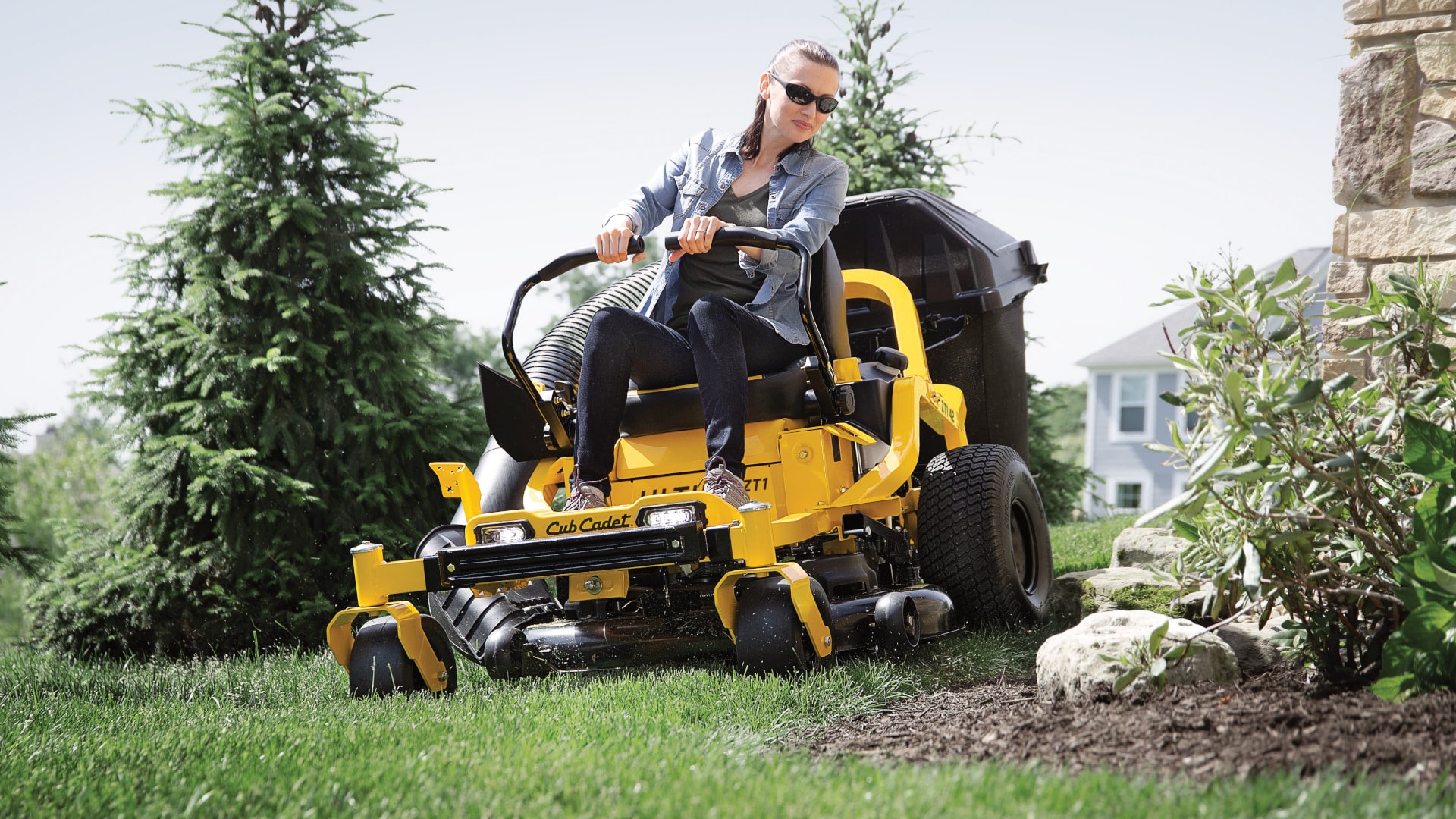 Peace of Mind
Get the ultimate peace of mind with a 3-year, unlimited-hour warranty. Plus, with a trusted network of Cub Cadet Dealers available nationwide, there's always a knowledgeable support system ready to help. When you have a yard that demands a lot, you need a machine that goes even further.