Synchro-Steer™

3 Year Warranty

Since 1961

250+ Dealers Australia Wide
Ultima ZTS Series
Step up to the Ultima Zero Turn, now with the added confidence of steering wheel control. Whether you're buying your first zero turn mower or you've been using a lap bar for years, the Ultima ZTS series has plenty of new benefits.
STRENGTH AND
DURABILITY
Built to last, the Ultima Series features a two-inch tubular steel frame, corrosion defence coating and is backed by a three-year warranty. The 679cc Cub Cadet engine provides premium power to cut large properties with ease.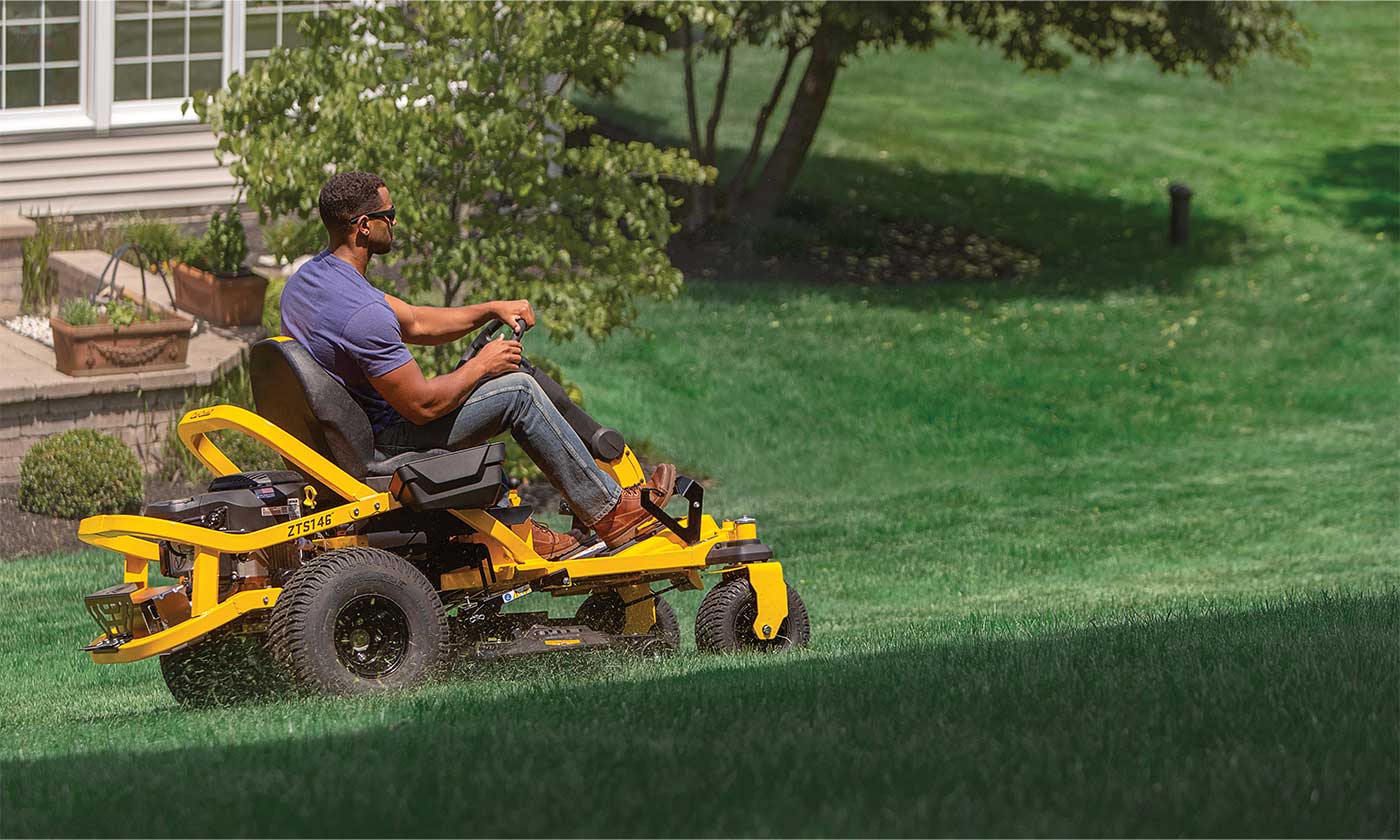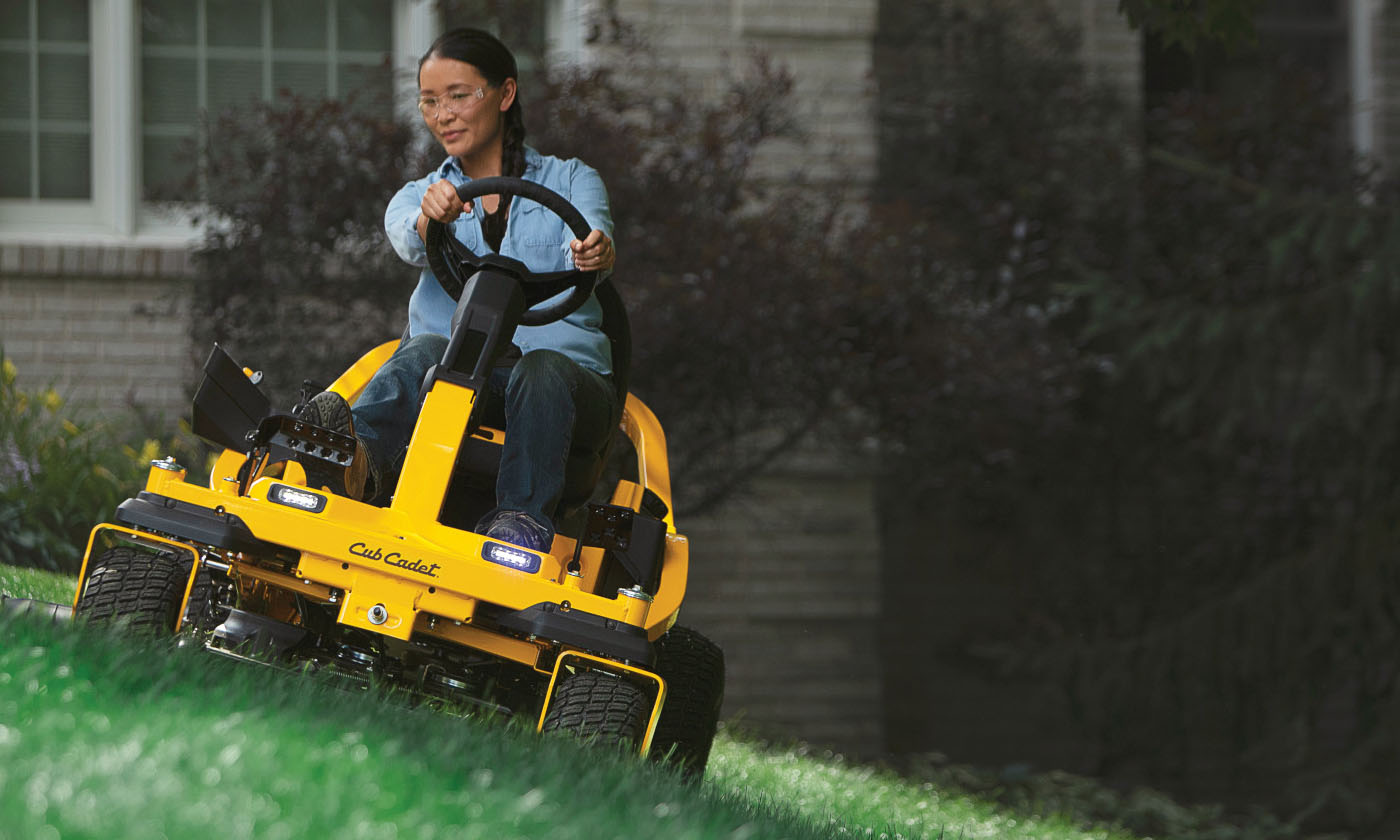 SAFETY AND
STABILITY
Mow with confidence. Cub Cadet's innovative Synchro-Steer™ Technology provides enhanced precision and control while you mow. Safely mow with less overlap and adjusting, even on slopes up to 20 degrees, saving time and keeping you safe. On average, steering wheel zero turn control can save you 10 percent of your mowing time compared to a lap bar model.
COMFORT AND
CUT QUALITY
The Ultima Series features premium comfort and cut. With an adjustable, high-back seat, ergonomic control panel, cup holder and steering wheel control, you can mow comfortably at any skill level. Plus, with a fully fabricated 42 or 46 inch cutting deck, slopes and obstacles won't slow you down. Designed to deliver a premium cut and maximum air flow, the Ultima ZTS Series cuts down on clumps and enhances bagging performance.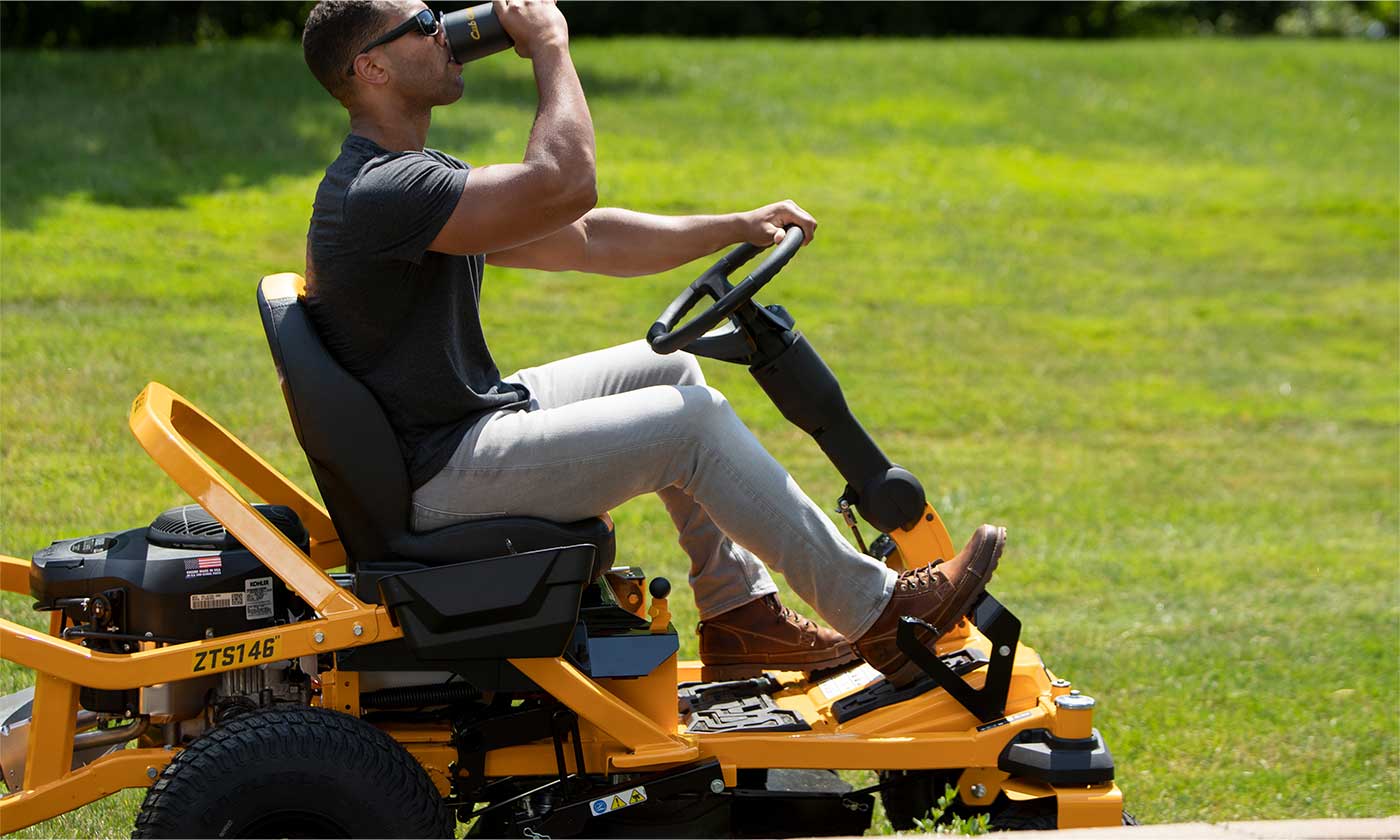 Test drive a Cub Cadet zero turn mower at one of our dealer partners in Melbourne, Sydney, Brisbane, Gold Coast, Perth, Adelaide, Canberra, Darwin, Hobart and right around Australia.
FAQ's
1. What is a zero turn mower?

A zero-turn (z-turn) riding lawn mower is a type of riding lawn mower with virtually a zero turning radius. This is achieved because each of the back wheels turns independently allowing the operator to turn 180 degrees on the spot, making them more manoeuvrable than standard lawn tractors that require a turning circle allowance.

2. I have trees and irregularly shaped garden beds, which mower should I choose?

Depending on how closely your trees are planted, you may get around these obstacles on a lawn tractor. However, to mow right up close to trees and garden beds without making 3-point turns your best option is a zero-turn mower. Even on flat lawns with a zero turn mower turns at the end of a row are significantly faster.

3. What is a hydrostatic transmission?

A hydrostatic transmission uses pressurized oil to move pistons that engage the drive wheels of your mower, offering faster acceleration and response-time and allows the mower to run at a variety of speeds.

4. Do you offer a warranty?

Yes, we offer industry-leading warranties on all our products including a 6-year domestic use warranty on Cub Cadet Enduro Series Ride On Mowers, and RZT Series Zero Turn Mowers.

Warranty periods for Cub Cadet products may vary by product category, whether the intended use is residential or commercial, and from model to model.