Choose from pressed or fabricated cutting decks ranging from 42 to a whopping 60 inches and lap bar operation or steering wheel control models.
Selected Cub Cadet zero turns feature Synchro Steer technology for four-wheel steering and drive giving you unmatched safety and stability even on slopes up to 20°.
Safe mowing on steep slopes
Cub Cadet steering wheel operated zero turn mowers are unique in the market and offer significant control and safety advantages on steep terrain, compared to a lap bar controlled zero turn mower.
Providing complete control over all four wheels we have created a zero turn mower that offers the speed and productivity as a wide area lap bar machine, while inspiring a lot more confidence and capability when the going gets tough.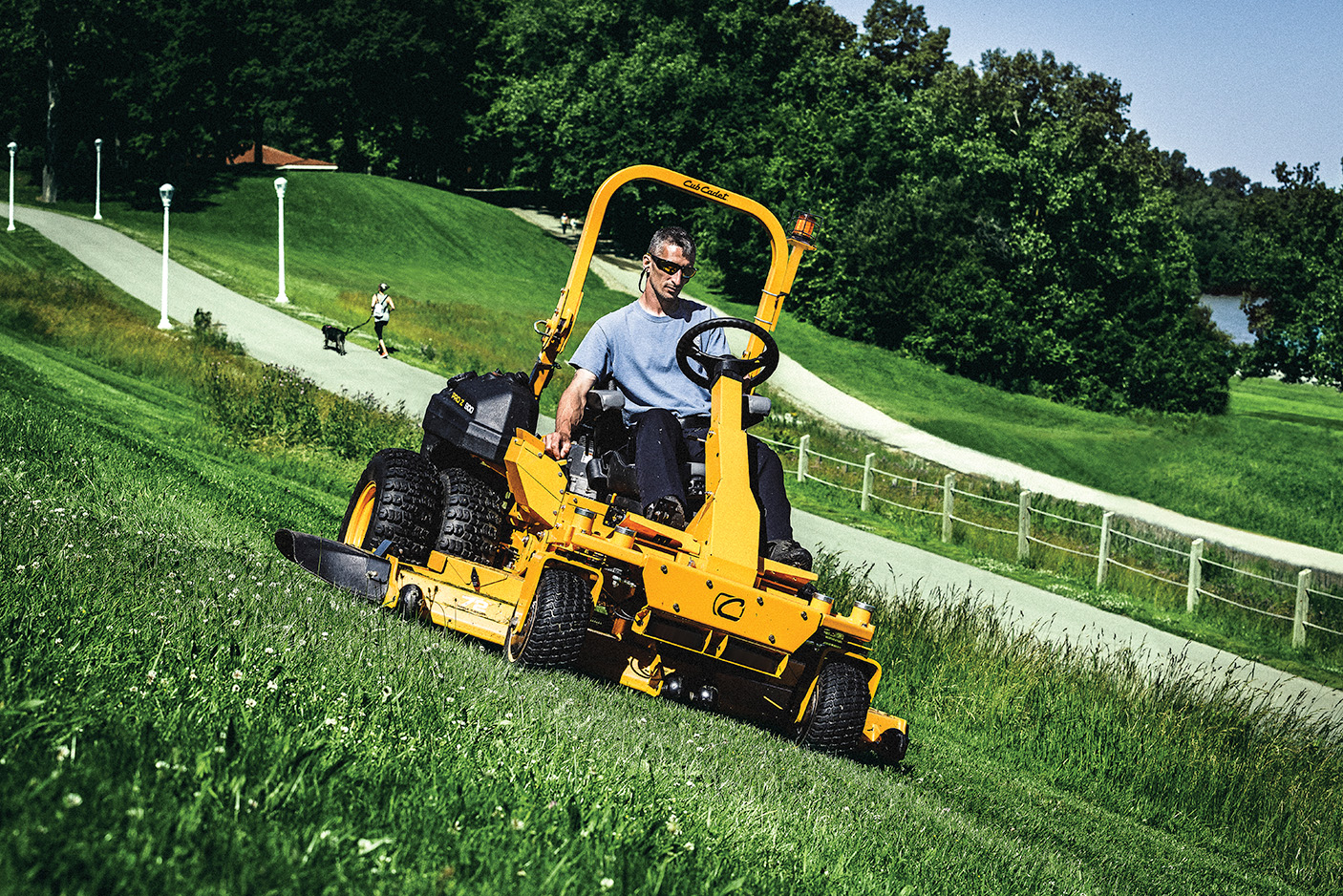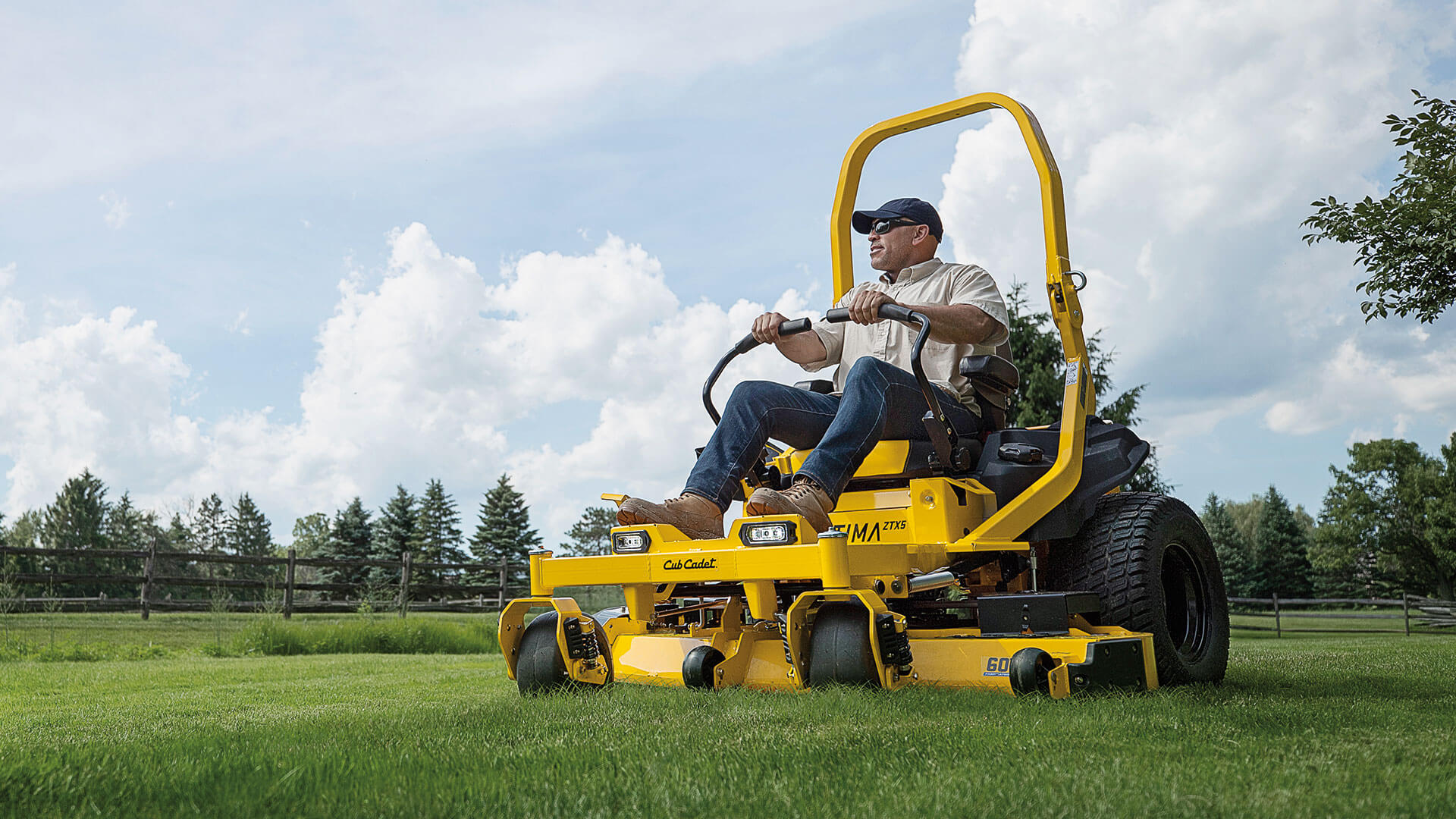 Covering a lot of ground
Whether you are an individual landowner with over an acre to mow, or a gardening contractor servicing outer metro and country areas Cub Cadet has a zero-turn mower to suit every operator and application.
Our premium zero turn mower products have the best quality fabricated cutting decks using thicker steel and stronger, better blades than any you'll find in the market today.
As deck size goes up so too does engine size and transmission power, giving you a machine that can run longer, hotter and cover large areas, working hard for you, for years.
Electric Zero Turn Mower
Low noise and low maintenance mowing, along with zero fuel and emissions. Now available in a full sized 42" zero turn mower.
Perfect for anyone mowing up to 2 acres of grass, and built on the same robust Ultima chassis as the petrol Ultima models, a Cub Cadet electric zero turn is the premium option for those wanting the best electric mower on the market.
Test drive today at your local Cub Cadet dealer, to see and feel the quality of a Cub Cadet electric zero turn mower.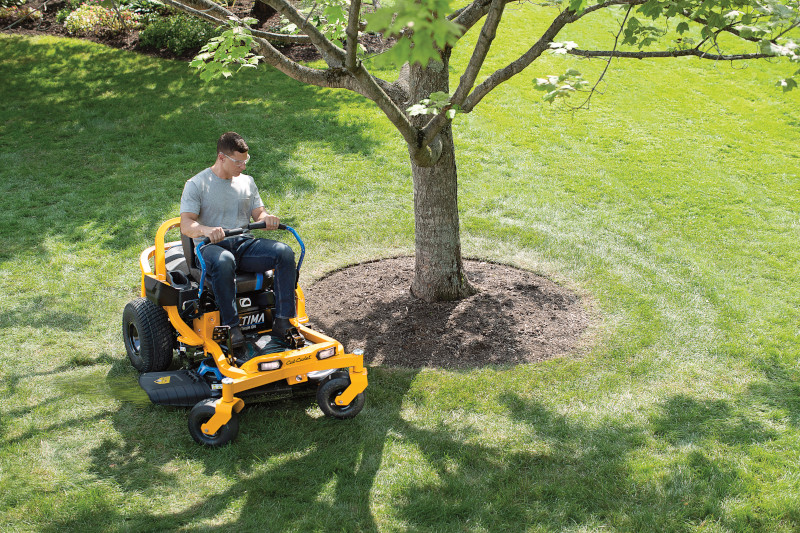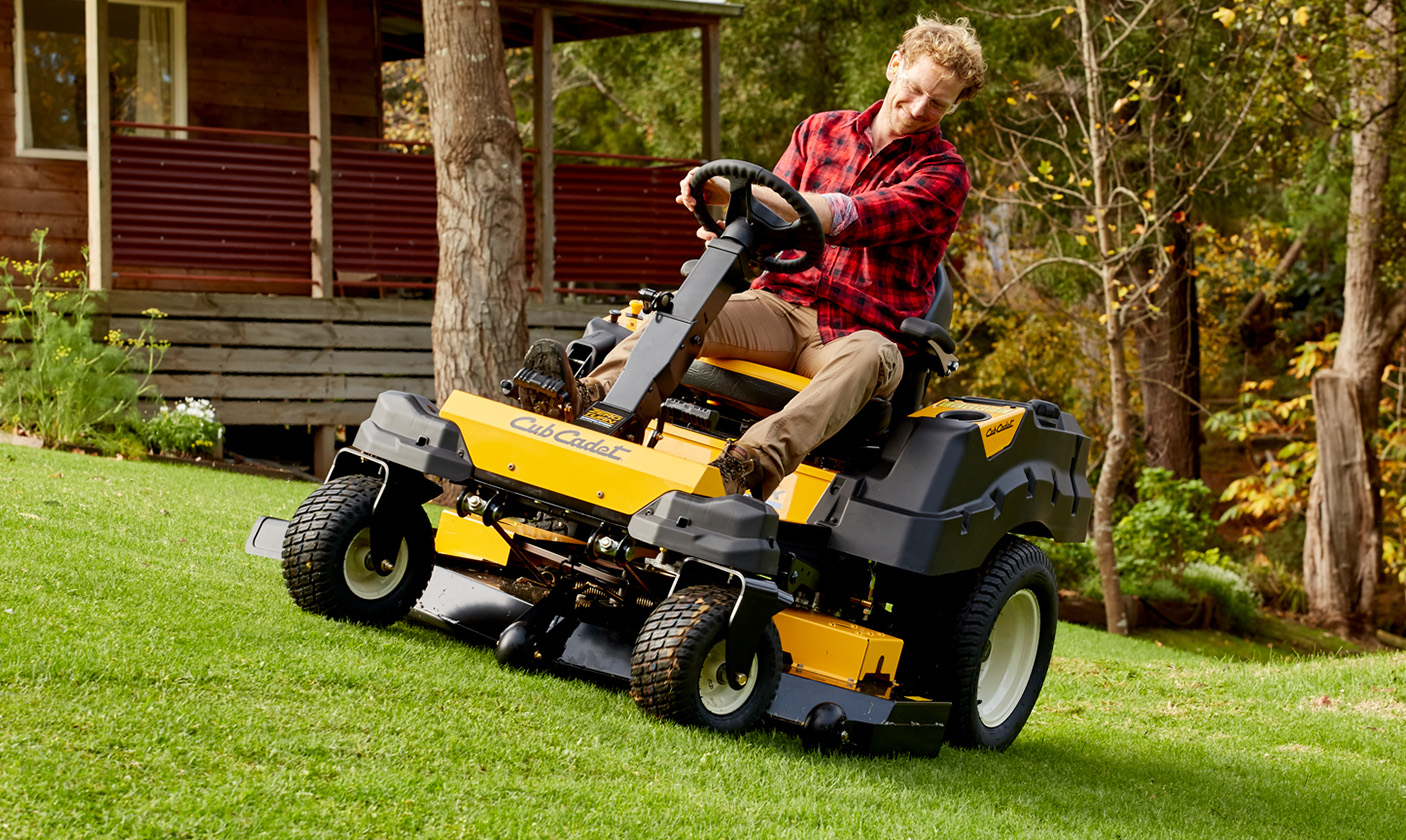 Comfort and control
If you are riding a rugged and robust workhorse for long periods you are going to want a good saddle.
With Cub Cadet, you get a comfortable zero turn mower with many innovative ergonomic features.
We pride ourselves on our extra-wide high back comfort seat with armrests, rubber footrest, overmoulded comfort lap bars and easy dial for deck height adjustment.
Test drive a Cub Cadet zero turn mower at one of our dealer partners in Melbourne, Sydney, Brisbane, Gold Coast, Perth, Adelaide, Canberra, Darwin, Hobart and right around Australia.
FAQ's
1. What is a zero turn mower?

A zero-turn (z-turn) riding lawn mower is a type of riding lawn mower with virtually a zero turning radius. This is achieved because each of the back wheels turns independently allowing the operator to turn 180 degrees on the spot, making them more manoeuvrable than standard lawn tractors that require a turning circle allowance.

2. I have trees and irregularly shaped garden beds, which mower should I choose?

Depending on how closely your trees are planted, you may get around these obstacles on a lawn tractor. However, to mow right up close to trees and garden beds without making 3-point turns your best option is a zero-turn mower. Even on flat lawns with a zero turn mower turns at the end of a row are significantly faster.

3. Which sized cutting deck do I need?

The size of the cutting deck depends on the size of your property and your budget. The larger the deck, the less time you will spend mowing as each pass will cut a wider section of grass. If you have a smaller property or have obstacles that require manoeuvring around a smaller deck may even be a better choice. The most commonly chosen residential deck size is 42".

4. What is a hydrostatic transmission?

A hydrostatic transmission uses pressurized oil to move pistons that engage the drive wheels of your mower, offering faster acceleration and response-time and allows the mower to run at a variety of speeds.

5. What fuel do I use in my mower?

We recommend 84-90 octane unleaded petrol with less than 10% alcohol content. IMPORTANT! Fuel with more than 10% ethanol content, such as E15 (15% alcohol), is NOT recommended.

6. Do you offer a warranty?

Yes, we offer industry-leading warranties on all our products including a 6-year domestic use warranty on Cub Cadet Enduro Series Ride On Mowers, and RZT Series Zero Turn Mowers.

Warranty periods for Cub Cadet products may vary by product category, whether the intended use is residential or commercial, and from model to model.