Cub Cadet Electric riding mowers provide a hassle-free, easy-to-use mowing experience, delivering uncompromising power, minimal maintenance, and the cut quality you can expect from its petrol counterpart. But is an electric mower right for you? There are a few factors to consider before you decide.
Our XT1 LT 42E ride on mower can mow up to 2 acres while the CC 30E rider can handle up to 1 acre on a single charge without power fade. If your yard is bigger, and you already break up mowing with other yard tasks, the convenience of re-charging your battery while you do other jobs still makes battery powered options viable. One of the biggest advantages lithium-ion technology provides is the ability to re-charge your electric rider's battery at any time during its charge cycle. You don't have to wait for it to fully drain to re-charge, meaning you can break up your tasks while charging up your machine with the extra power needed to finish mowing.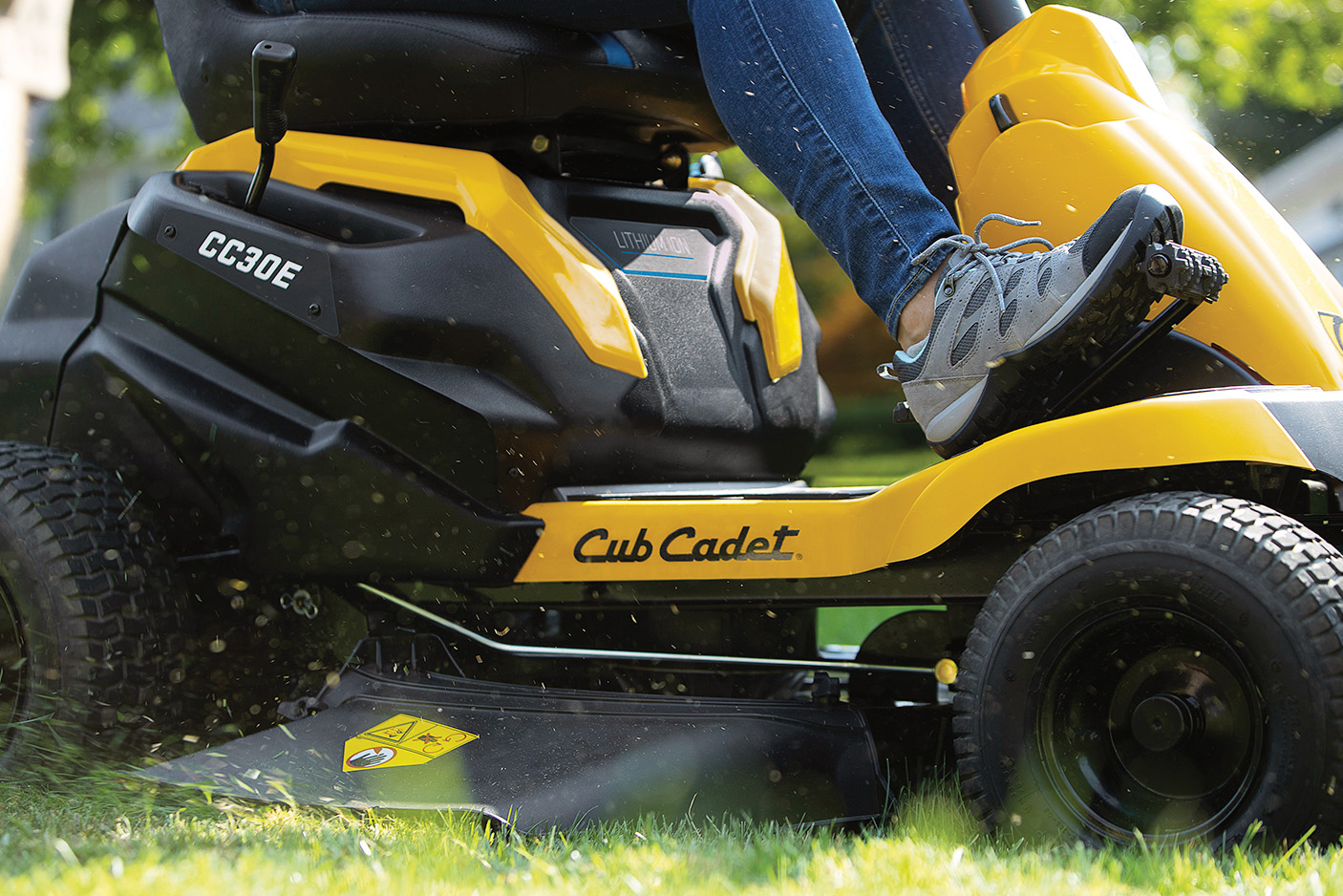 And if you're someone who has a very large yard and already takes a break from mowing to do other yard tasks, another big advantage of a battery powered mower is its quiet operation. You'll be able to start your yardwork earlier and finish later without disturbing your neighbours with loud engine noise.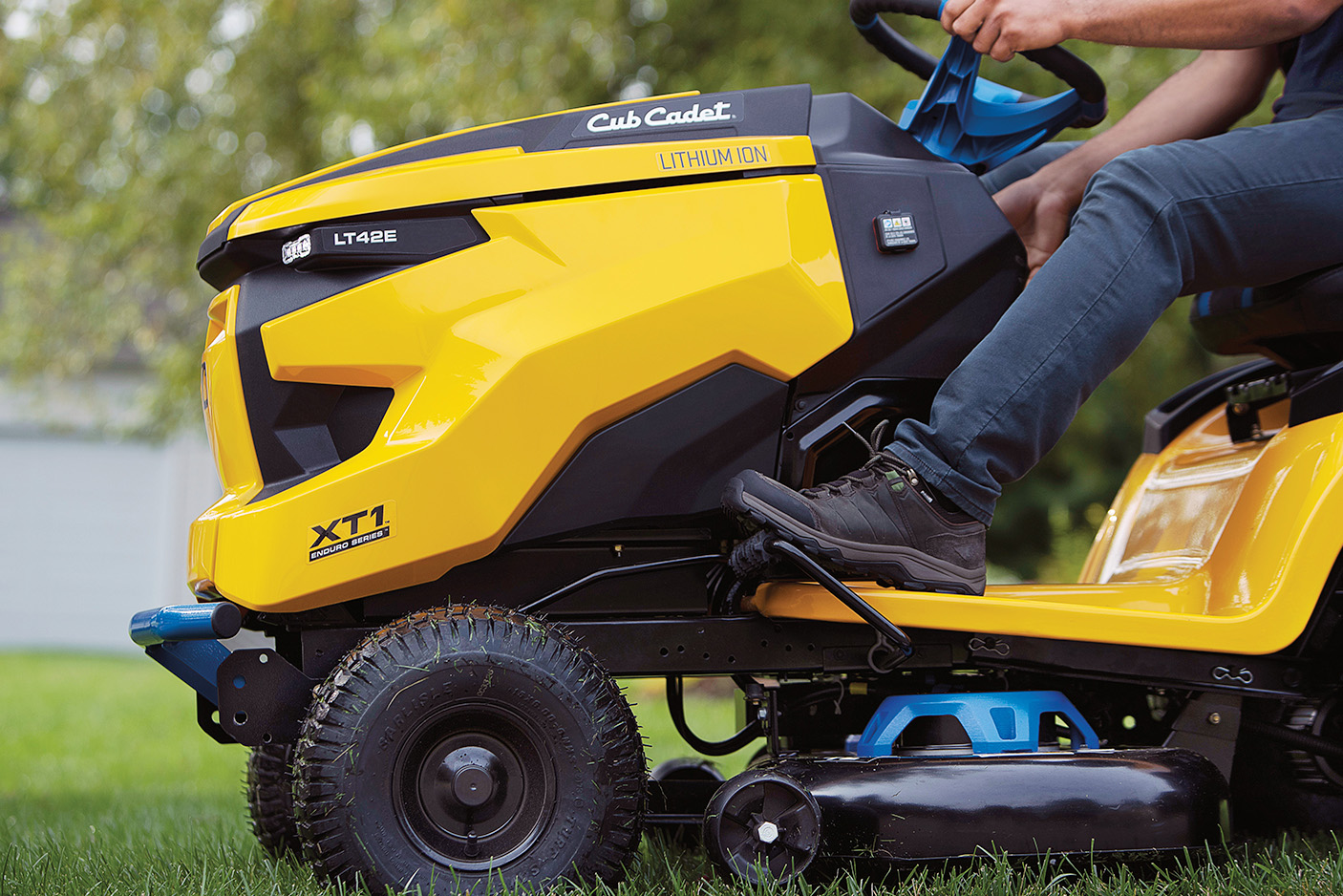 Lithium-ion mowers use the latest battery technology so you can work longer without experiencing power fade. When compared to a petrol equivalent, an electric rider will be a higher investment up front. However, remember that one of the biggest benefits of an electric mower is the reduction of regular maintenance, eliminating the need to change belts, filters, or oil.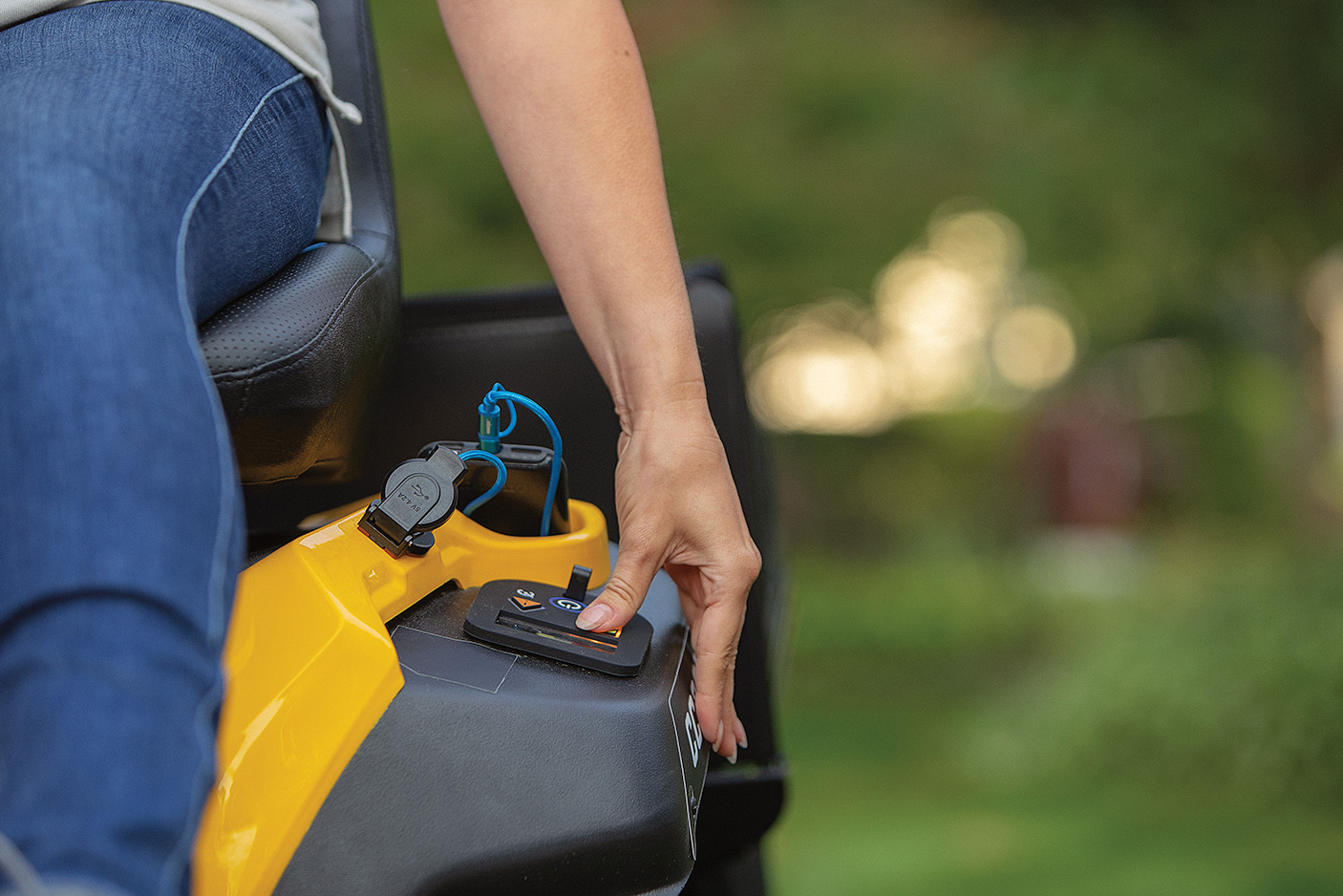 If you intend to use your Cub Cadet rider to haul heavy materials around your yard, our battery powered options have the same towing capacity as a standard mower. Also note that the run time recommendations for each mower assumes the deck is in operation cutting the grass. You may experience longer run times if the deck isn't in operation.