Zero-turn lawn mowers offer easy navigation of a medium-to-large yard, effectively handling even those tight, hard-to-reach corners. If you're wondering how to operate a zero-turn mower or how it differs from a standard riding lawn mower, check out our tips below. We'll show you how to use a zero-turn mower safely and efficiently to cut down your mowing time.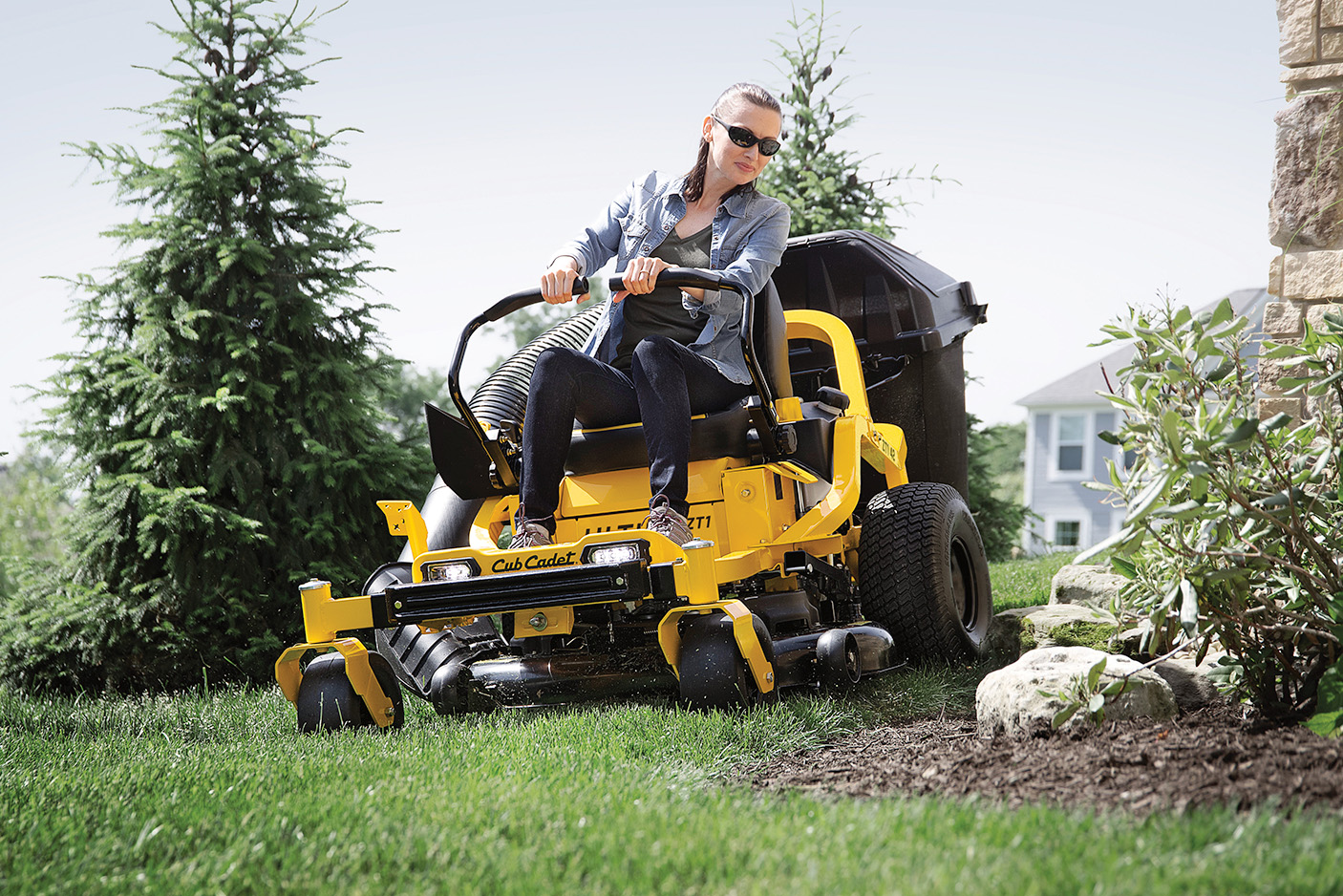 First, let's go over some basic safety guidelines:
Use your operator's manual to familiarize yourself with the proper operation of all controls. It's important to learn how to stop the machine and disengage it quickly before you begin mowing.
Keep kids and pets at least 25 meters from the machine while operating to avoid blade contact or a thrown object injury. Stop the machine if anyone enters the area.
Thoroughly inspect your lawn before mowing. Remove any stones, sticks, wire, toys and other foreign objects which could be picked up and thrown by the blade(s).
Avoid discharging material toward roads, sidewalks, bystanders and walls or obstructions as the debris can cause damage to yourself and others. Mow in a way that allows you to discharge toward the yard instead.
Do not operate the mower without the discharge cover or entire grass catcher in its proper place.
Stop the blade(s) when crossing gravel drives, walks or roads and while not cutting grass to avoid kicking up stones and causing injury.
Do not put your hands or feet near rotating parts or under the cutting deck while machine is on, and the blades are in motion.
Do not attempt to mow through unusually tall, dry grass (e.g. paddock) or piles of dry leaves. Dry grass or leaves could make contact with the engine exhaust and/or build up on the mower deck presenting a potential fire hazard.
Do not turn on slopes unless necessary; if you do, turn slowly uphill and use extra care.
Do not mow on wet grass.
Do not try to stabilize the machine by putting your foot on the ground.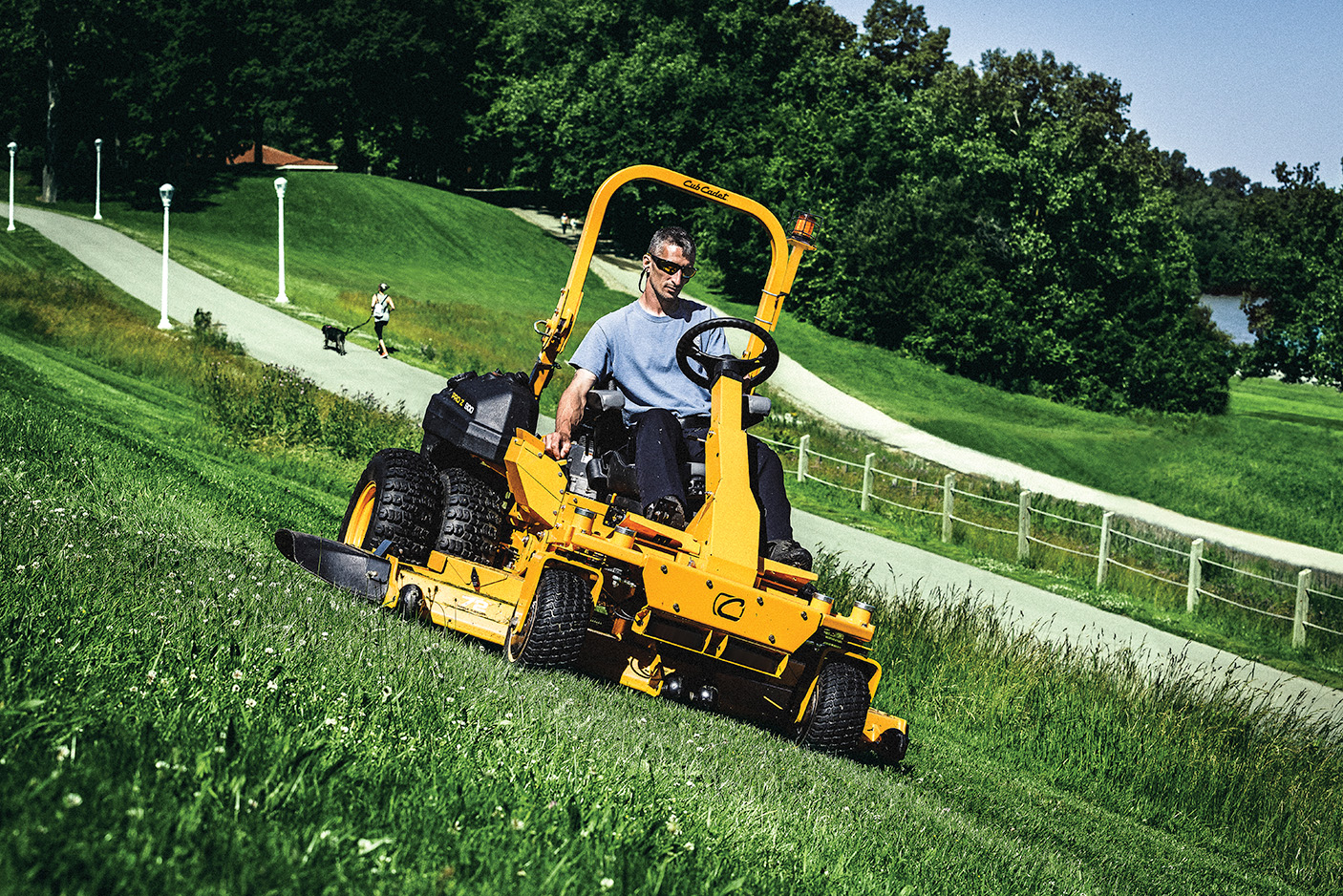 Next, the differences between using a Zero Turn and Ride On mower.
With zero-turn mowers, the front wheels can pivot on a dime, providing the ultimate maneuverability in tight spaces. Plus, you can choose either lap bar or steering wheel operation, whichever makes you more comfortable. If you're unfamiliar with lap bar steering, think of it like the handles on a bike, to turn left, move your left hand toward you, while pushing the right away from you. Zero-turn mowers are also faster than most standard riding lawn mowers so be prepared for more power when you get behind the wheel and exercise caution when turning. Consider practicing without the blades engaged when you first get your zero turn to practice staying in control. Steering wheel zero turns are a great option for uneven and sloping terrain. Cub Cadet Zero Turn Mowers are designed for comfort and easy maintenance while delivering the ultimate cut.
For more tips on how to operate a zero-turn lawn mower, consult your operator's manual.